Do you get bored of giving gadgets or home decor as Christmas presents? Or do you run out of ideas for Christmas gifts? Try these crazy Christmas gift ideas on for size…
Critter Comb for Freaky Fashionistas
Want to give someone a memorable, creepy Christmas present? This taxidermy Guinea Pig comb will never be forgotten, unlike your future invitations to play the Secret Santa game.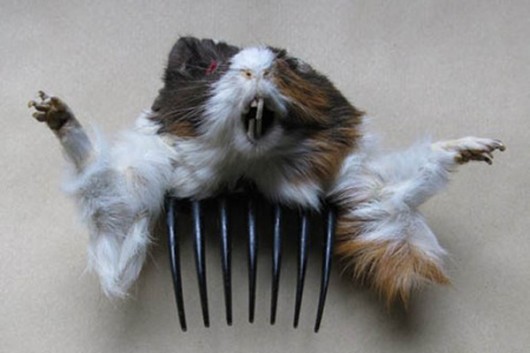 source:

walyou
It 'Snot a Soap Dish
Instead of giving a soap dish for Christmas this festive season, you can give this nose shower gel dispenser. Unlike the old-fashioned soap dish, this modern gadget dispenses soap without leaving behind a slimy, snotty residue.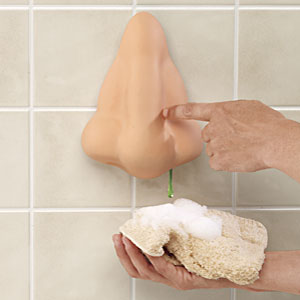 source:

walyou
Gifts for People Who are Full of $#*!
Because some people need a wake-up call, like a coffee enema. Perhaps this enema bag jewelry will come in handy.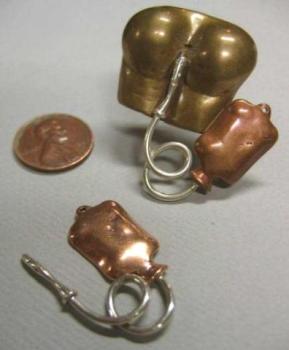 source:soweirdo
Makin' Bacon
The ideal Christmas gift for bacon lovers. This tasty bacon candy treat allows your carnivorous friends to snack on bacon no matter where they are.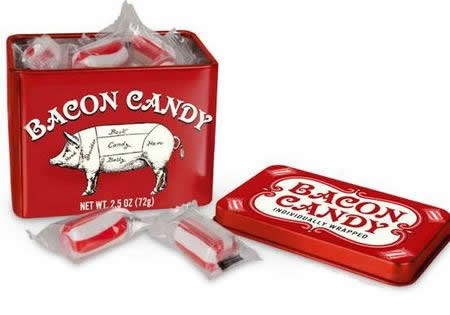 source:toesmile
Don't Feel like Giving Anything for Christmas?
You now have the option of giving an elegantly packaged gift of… Nothing.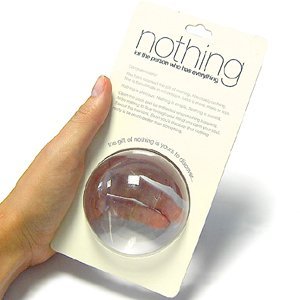 source:freecessionlessons